the 'Amazing Archive'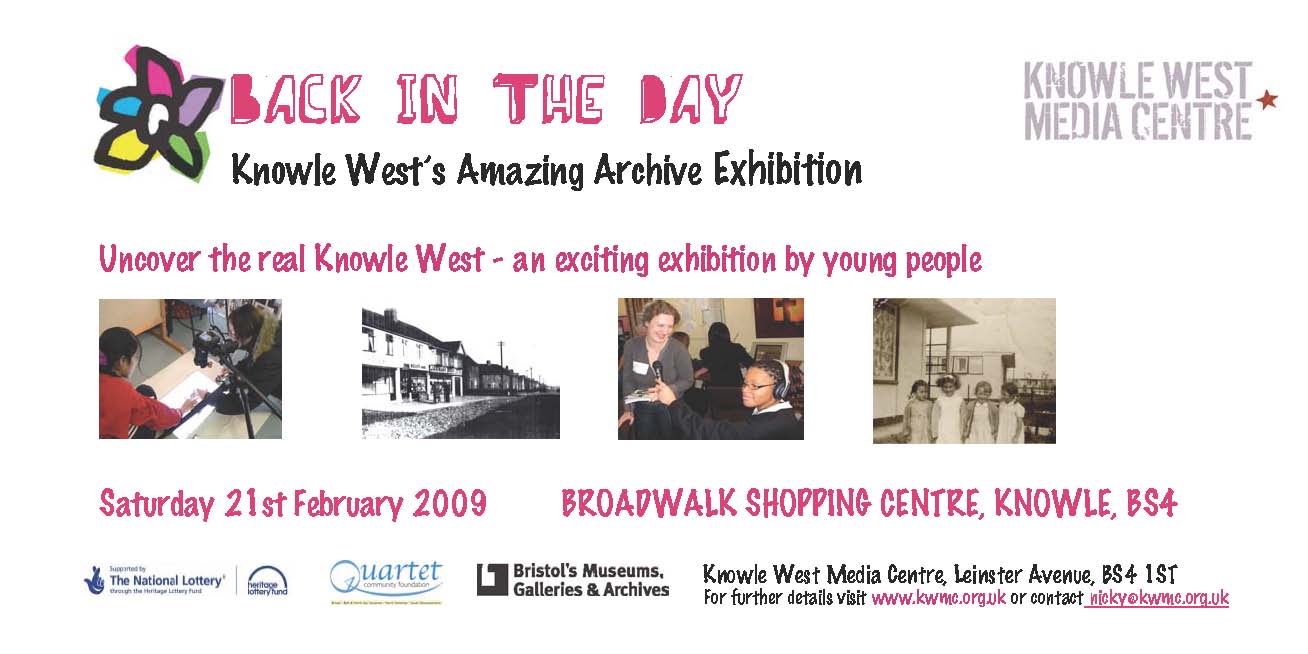 Amazing Archive- BACK IN THE DAY
Tuesday 10th February to Wednesday 25th February 2009
The young person led Amazing Archive Exhibition - BACK IN THE DAY from the Knowle West Media Centre is now showing at Broadwalk Arts.
Back in the Day is the culmination of the young people's work and includes photography, illustration, sound and animation, the project was funded by the Heritage Lottery Fund.
The exhibition sets out to challenge negative and complacent views of Knowle West by giving its heritage new depth and meaning. Back in The Day brings together a visual and cultural resource that aims to address common misconceptions of Knowle West, and was the first multi media exhibition of its kind in the area.
for more information please email: nicky@kwmc.org.uk.