The Divining Rod
22nd March – 3rd April 2010, 10am – 5pm
Private viewing: 2nd April 2010, 6 – 7.30pm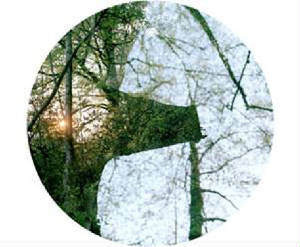 Adam Boon
Andrew Ferguson
Carl Gent
Ruby Manson
Broadwalk Arts is pleased to present The Divining Rod, an exhibition of work by four emerging artists and photographers, all of whom explore our often confused and malleable relationship to Nature and how we identify our own universes and positions in contrast to these ideas.
Adam Boon's work focuses upon miniature landscapes and uses the camera and the scanner to translate these microscapes into scenes of epic proportions. This confusion of scale is key to the work – the images displayed are both imagery of the immense and the miniature. We are then confronted with questions about both the scale and the authenticity of our human perspective and how accurate a picture of Nature this truly is.
Within Carl Gent's Leaving Earth film we are confronted with an individual who is actively and desperately seeking to abandon this human perspective. The footage displayed is the documentation of an action where the artist has covered himself in these dusts allied to specific astronomical bodies in a seemingly futile attempt to communicate with an idea of Deep Space. By covering himself in these dusts the artist is seeking to become as physically and psychologically close to these galaxies and stars as possible, and yet it is still a clearly futile effort. The distance between human and cosmic seems further than ever.
Andrew Ferguson explores this idea of attempted and aborted communication with Nature further in both the sculptural relief work into his photography and his documented drumming-in-the-words. By re-introducing the language of drawing onto the format of photography Ferguson is equating the two as equally as efficient (or inefficient) at creating an accurate sensation of the natural. How can our ideas of Nature be authentic if our traditional notion of Nature is more akin to a strange idyll or childlike utopia than it is the chaos of evolution or wilderness?
Using both readymade models of people, seagulls, huts and pylons, as well as found objects, both organic and artificial, Ruby Manson creates miniature landscapes within obviously false settings. We see a moss-ridden brick become an outcrop of land, a puddle in a chair becomes a reservoir and a fur coat becomes a cloud structure. These tiny sceneries take the appearance of attempts towards finding a common ground between the natural and the human – aesthetically natural, superficially human, containing both living moss and small plastic renditions of birds.
Through confrontation of, attempted communication with and dissections of the natural and the non-human, the artists in The Divining Rod are all expressing severe levels of frustration in their various inquiries. Frustration at both the inability to bridge the gulf of experience that exists between the human and the natural Other, as well as frustration at the futility of using human technologies and positions in our attempted reconciliations.
Adam Boon graduated from University College Falmouth's Ba (Hons) Photography course in 2008 and currently live and works in Brighton, Sussex. Andrew Ferguson graduated from UCA Farnham's Ba (Hons) Photography course in 2009 and lives and works in London. Both Carl Gent and Ruby Manson graduated from UCA Farnham's Ba (Hons) Fine Art course in 2009 and Gent lives and works in Brighton, Sussex whilst Manson lives and works in Tunbridge Wells, Kent.
For further information please contact Carl Gent (carl@carlgent.com)