Stuart McAdam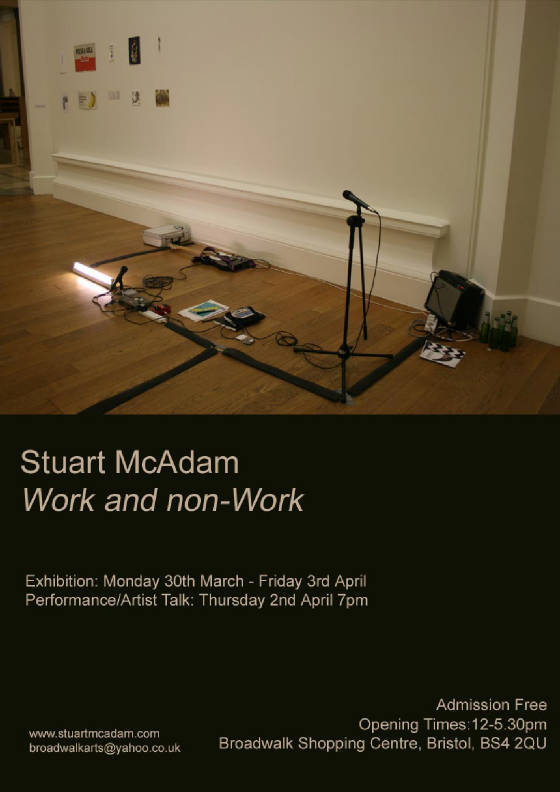 An Exhibition of objects, articles, and items: presenting an overview of current activity for the first time together in a solo event.
Exhibition: Monday 30 March – Friday 3 April 2009
Artist Talk/Performance: Thursday 2 April 2009

Stuart McAdam's work is concerned with systems of language, and typically takes the form of installed, drawn, photo and text works, alongside sound recordings and films. He also uses a collection of found objects and other relevant materials in performative artist talks. These talks are concerned with the linguistic idea of signs; by talking around his other work in such a way that shows the transparency and subtlety present in the way that signs function.
Other activities that he engages with are focussed around other linguistic concerns, such as the sound of language, and the creation of situations for conversation. This work contains a surreal, yet serious humour, is relaxed and hopes to present a situation that sits somewhere between a spoken word performance and an open forum for discussion.