Creative Cocktail, Tanya Hazell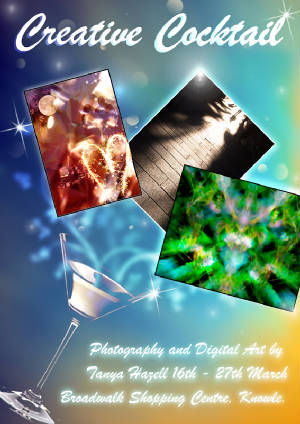 16th to 27th March 2009
open 12 noon to 4pm (most days)
Creative Cocktail is exactly what it says it is, a cocktail of creative artwork. Photography, digital art and paintings are being exhibited at Broadwalk Arts in Knowle over the next 2 weeks and the work will be added to in the second week.

Tanya is inviting everyone to come and join her at Broadwalk and will be taking pictures of happy shoppers which will become part of the exhibition throughout.

Please note despite the title Tanya will not be serving alcohol, just visual indulgence.